Now available for purchase online in our store!
Discover the deeper meaning of family as Mama Bird and Papa Bird provide questions that will have children eager for answers. Spanish version coming in spring 2015! Disponible en español primavera 2015 Buy Now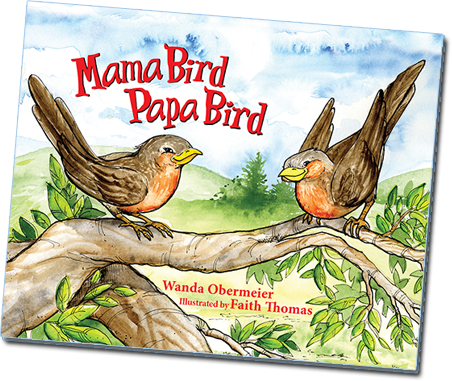 The perfect gift for toddlers and young children.
This book promises to delight, engage and hold the youngest child's attention. How do we know?
We checked with the "experts" and read the book to children as young as two years old…and here is what THEY said:
"Oh no, baby bird fall down and Mama Bird said up, up!"
"This is my favorite book!"
And finally, the next comment proves how children relate and transfer ideas from a book as this toddler pointed:
"Mama, papa, me baby!"
See More